Mode ändert sich von Jahr zu Jahr. Auch wenn wir manchmal denken, wir wären einzigartig mit unserem Klamottenstil, so irren wir uns. Es stellt sich nämlich heraus, dass es einige andere Menschen gibt, die in einem ähnlichen Outfit herum laufen.
Das zeigt uns der niederländische Fotograf Hans Eijkelboom, der sich bewusst zum Ziel gesetzt hat, Leute zu fotografieren, die in einer Stadt am gleichen Tag genau gleich gekleidet sind. Die Ergebnisse sind erstaunlich!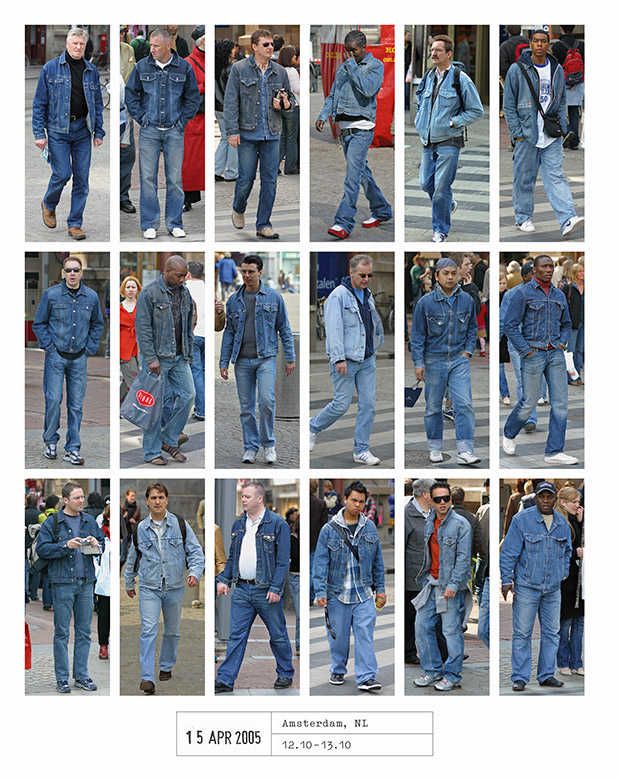 Eijkelboom führte dieses Projekt 20 Jahre lang durch und veröffentlichte die Bilder in einem Buch: People of the Twenty-First Century. Das Buch zeigt uns Klamottenstile von 1993 bis 2013.